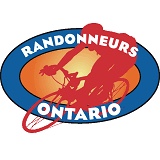 Randonneurs Ontario Virtual Symposium
from Bob Macleod
Symposium date: Wednesday, February 17, 2021, 7 p.m. EST (4 p.m. PST)
Bob Macleod contacted me on behalf of Randonneurs Ontario with information about their up-coming symposium. "As you can see from the agenda it's mostly about the sport of Randonneuring rather than the club itself, so would be of interest to anyone who's curious about the sport or who wants a refresher on how to have great long distance cycling experience." Before covid-19 BC Randonneurs, with the help of BCIT marketing students, was looking for angles to market our sport locally. It will be interesting to see how Randonneurs Ontario approaches this. Bob says everyone is welcome. [EF]
Randonneurs Ontario Virtual Symposium Announcement
Agenda:
1. Randonneurs Ontario who are we?
2. Technique: equipment, nutrition, night riding, etc.
3. Categories of rides: Populaires, Permanents, Brevets, Super Randonneur
4. Entertainment Series, Devil's Week
5. Flèche
6. Grand Brevets, Granite Anvil (1200km)
7. Paris Brest Paris (1200km)
To be followed by a Panel Discussion (Q&A)
Please join us and register in advance.
RO Virtual Symposium Zoom webinar.
Topic: Randonneurs Ontario Virtual Symposium
When: Feb 17, 2021 07:00 PM Eastern Time (US and Canada)
To register in advance for this webinar: Click Here
After registering, you will receive a confirmation email containing information about joining the webinar.

---
Go to:
Randonneurs Ontario Home
February 8, 2021