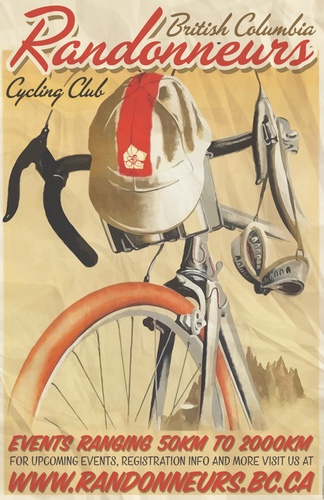 2016 BC Randonneur Promotional Poster
Sent in by Mike Croy
Our brevet coordinator on the Island Mike Croy, has made another wonderful promotional poster for the 2016 season. This follows the similarly stylish poster [GO] he put together for the 2013 season, and again for the 2015 season [GO].
Mike plans to put this in bike shops on the Island. The image above is linked to the full sized image. Why not print this and ask your own local bike shop to display it.
You can find this one and last season's poster anytime at on the organizers' logos and graphics page.
EF
December 20, 2015