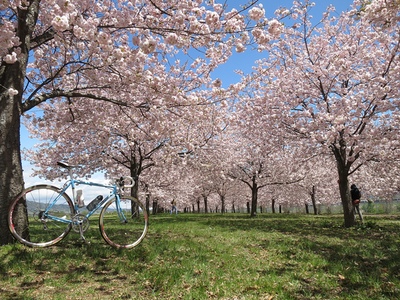 Photo: A. Shino (Flickr)
Invitation to the Island Randonneurs Spring Social in Victoria
by Holland Gidney

March 22 (Sunday)
3-5pm
Fernwood Inn, 1302 Gladstone Ave, Victoria BC

Free - Everyone Welcome!
All former, current, and potential new BC Randonneurs members who live on Vancouver Island (or other islands) are invited to gather at the Fernwood Inn (1302 Gladstone Ave, Victoria) for food, drink, and lots of bike talk on Sunday, March 22 from 3pm-5pm. There will be an opportunity to purchase your 2015 BC Randonneurs membership (just $10) and 2014 Super Randonneur medals will be presented. Guests and children also welcome. Come celebrate the start of the riding season!
If you wish to do a bike ride beforehand, Steve Mahovlic is looking for cyclists to pre-ride the 100km route for the Victoria Populaire starting at 8:30 a.m.
For more information about the social, please contact:
Holland Gidney
250-886-9284
---
March 5, 2015