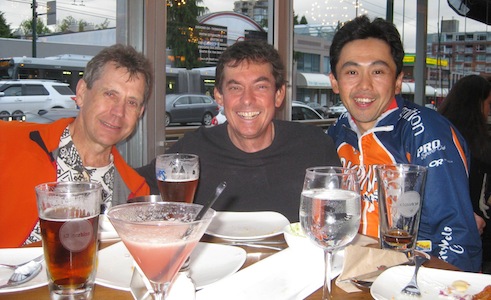 Keith, Eric, Yutaka
Photo: Akari Kira
Ultimate Island Explorer 2000 km Reunion
by Eric Fergusson

Keith Nichol, Eric Fergusson and Yutaka Moriwaki met up in Vancouver on June 5th. All three rode and completed Ken Bonner's "UIE" ultra-distance 2000 km brevet in June of 2009 on Vancouver Island. UIE 2000. (Ken completed the 2009 ride also as an organizer's preride.) Keith and Yutaka had completed the same ride in 2008.
Yutaka is a well traveled Japanese ultra cyclist and great friend of BC Randonneurs. He will be riding the upcoming Gold River 1000 on the Island beginning Saturday. Yutaka will then move on to rides in Denmark, Sweden and Belgium. Here's his schedule - click: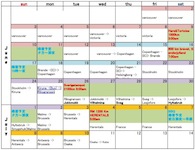 Joining the riders was Japanese artist Akari Kira, who is Yutaka's girlfriend.
June 6, 2012