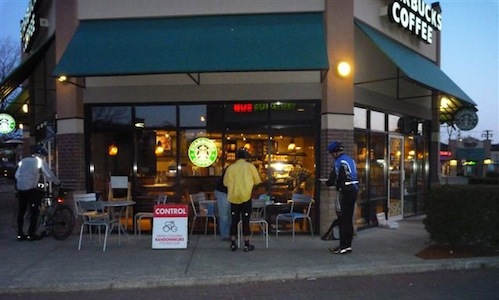 The Flat and Lonely 300
Vancouver Island Spring 300: "The Hills Are Alive"
by Jim Runkel
I have changed the name of the Hills are Alive 300 to the flat 300....no...the hills were definitely ALIVE but my tires when flat twice! And this was the first rider longer than 200k on which I set out on my own without my trusty riding companion Philip.
The day was magical, weather wise. Sunshine abounded, and winds were light to calm, both idea riding conditions. Back in 2009, I did this ride as my FIRST ever official brevet, having gotten permission from Ray Parker. At least this time, I knew what to expect. If you have not read the great story on Ray's Veloweb site here is the link: The Hills Are Alive: Vancouver Island's original 300-kilometre randonnée. What is funny about this story and how it relates to my ride is that I found my self often thinking these words in my head: "The Hills Are Alive: Vancouver Island's original 300-kilometre randonnée"...almost like it motivated to me to think of this as a classic ride! Lindsay started us off and the group headed out.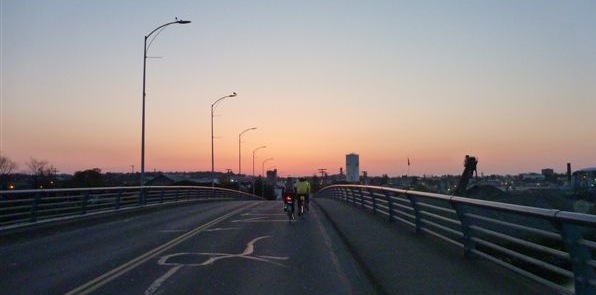 It must have been something I said, or maybe I just smelled bad...but this would be the last I saw of any of them...they were gone, in hot pursuit of Luis on his single speed. This left me to ride alone, not even seeing other riders on parts of the road where the route overlaps. Oh well I was here to see if I could do this, by myself, because I knew that Philip would not always be able to ride when I wanted to ride.
Everything was pristine, and the mountains were in there glory.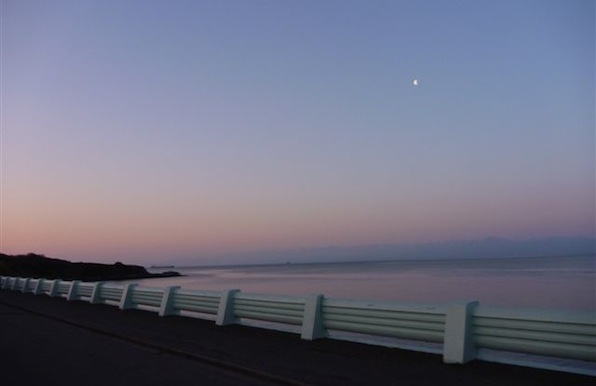 I had come to this ride with the idea of really kicking butt...but instead my butt got kicked. The first Control in Sydney came and I was making great time. Then the first flat tire happened just before Prospect Lake Road. This set me back. But I fixed it, and was off again. Prospect Lake Rd/Munns Rd has sharp short steep hills, and the second control at Millstream came after a bit more time. It was nice to see Luke and he signed me off saying the other group ahead were just flying! The Malahat was next to be conquered.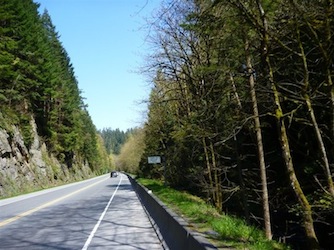 I never mind this part of the ride, as the shoulder is wide enough, and the climb is steady so a rhythm can be achieved. I past the site of the accident that dumped lots of fuel into the Goldstream...and was glad no one got hurt...but millions of salmon eggs died!
The summit is a welcome site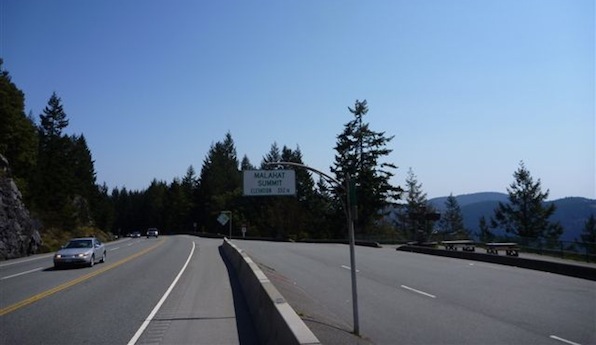 The view is spectacular!

My next flat came up here, after picking up a sharp "winter" rock. That was the only issue with the Malahat. Part of the shoulder was deep with sand and gravel from recent and winter snow! I was happy I found the flat before the fast down. Millbay came and then onto some familiar Hell Week road around Duncan. The third control was a favourite Tim Horton's, on the North side of Duncan. After a quick fuel stop of soup, sandwich and the necessary "apple fritter"...never give up until you have eaten an apple fritter...I set out through Duncan. I stopped at new bike store and bought two new tubes and a spare tire...worried that I would get flats again...I was now prepared and off. Around Shawnigan Lake I went and traffic was light, but the road was in terrible condition with many potholes. Dave McMurchie drove by and gave me a cheery smile and encouraging word. Evening was coming and so I put on some warm clothes and headed down the Malahat. Humpback Road was next and also has those same sharp short steep hills. On to Otter Cove and then to Sooke for the last control and only 50 k to go. My wife surprised me with a quick visit at this control, so I gave her some excess luggage, and after a hearty Subway supper, I determined to finish this thing. As my personal trainer likes to tell our group, after he has shredded our muscled, at the end of our workout...now for some dessert...and the hills on Gillespe and Rocky Point Roads are just that...more hilly dessert for the last few kms. Finally, I finished at 1130...a time I was hopping to improve on, but as it turns out, a consistent finish almost identical to my first attempt at this route. I can say with confidence, that the Hill are alive, and that my legs (not yet fully recovered from completing the full Hell Week series) were not quite as alive. Lonely...YES...but I did it!
For those who like numbers...92/300km is all going UP followed by 101/300 of going DOWN...leaving only about 107 km of straight road!...and my altimeter suggested a overall uphill height of ~13000 ft.!
---
Ride date: April 23
Go to: Results
Go to: Photos
April 24, 2011