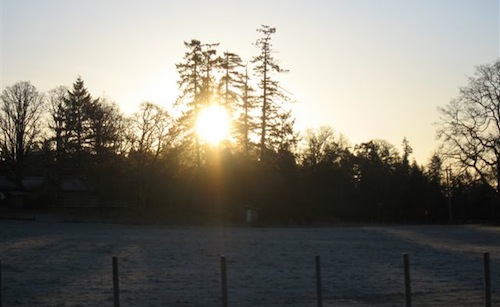 Peninsula 202
Permanent #25 Report
Jim Runkel
Wednesday was chosen to ride RT 25 because it was going to be a clear, sunny day sandwiched between rain. And it was...but with the clear skies came cold temperatures. The thermometer was well below freezing for the first 2 hours of the ride. We started at a control point close to home, at 0639, with -4C on the bike computer readout. Road conditions were good, with sand and limited debris in the bike lane. The sand was welcome as it helped prevent slippage on the ice which had formed where rain run off had frozen overnight. This was the first "long" ride on my new bike, and it was an opportunity for Philip to try a different setup on his bike. This proved to be painful for him as the new setup was not working well but after a few "on the go" adjustments he made it work for the duration. Riding cold conditions for such a long time contributes to muscle soreness, as contraction occurs, and so things hurt more than usual. Also, just to stay warm uses calories up, and so more food, longer stops to warm up etc, contribute to a longer overall time. All in all, though, it was a very nice day, even warming up to 7C allowing us to have nice lunch on a patio in Oak Bay!
On the new bike, the Senso feature of the new CYO dyno light, is great. As it got light in the morning, off went the light automatically. As evening came, and in some sections, through darker forested areas, on came the light, and then off again when we popped out into more light. This is great because the red taillight comes on too during these darker sections too. I chose the Son 20 delux hub and it never let me now for light power. Having the "stand light" feature also helps. Brooks...why even try other saddles LOL! (this is my third new saddle but first Brooks)...they have been making saddles for over 100 years...and it shows. The frame is also noticeably smooth. It makes riding on chip sealed surfaces bearable. Ergos are great too.

We are very fortunate to live where we do...riding a 200 km ride in January...awesome!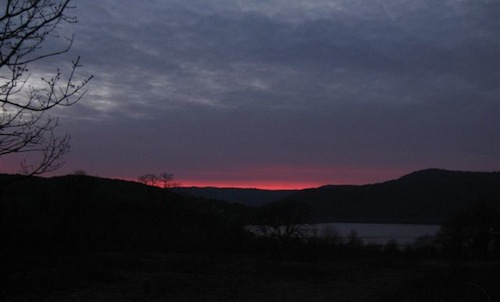 ---
Ride date: January 19, 2011
Go to: Permanents Results

January 20, 2011