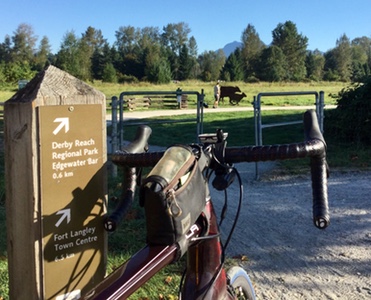 Wack & Back
Permanent #113, 257 km
Ride date: September 10, 2020
by Mike Hagen
Still a bit too eventful for my liking. Like the start last week, two construction detours and the sun in my eyes, though not as bad. Two flats, both non-consequential for tubeless, but I was riding my Trek and the wheels are not setup tubeless. One was a pinch, the other a small thorn and a slow leak.
But mostly it was HOT. 31 at Chilliwack and it didn't cool down until Coquitlam 5 hours later. I spent a lot more time than usual off the bike, sitting in the shade, drinking water, and getting myself together. Didn't want to get sick again. Drank through 8 bottles - almost 6 L!
One course note: 252A Crescent closed off 72nd Ave. Pity: I haven't been that way for a while and I was looking forward to it.
---
Go to: Permanent Results
Go to: Route Page (Database)
September 13, 2020