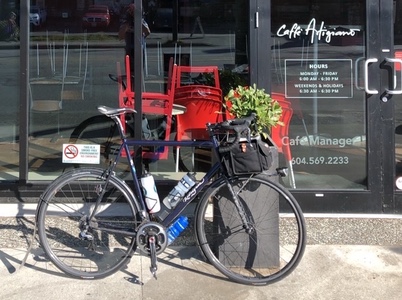 Photo Controls
Permanent #148 "Early Bird 2015"
Ride date: March 21, 2020
Photos submitted by Étienne Hossack
Étienne was the last person to ride a permanent before the permanents program was suspended due to COVID-19. Good thing. This was Étienne's 12th consecutive month of combined permanents and ACP/RM brevets, and so on this ride he earned his BC-12 pin. Congratulations! It was also a course record for this route (7h13).
In order to eliminate the contact that comes with witnesses signing his control card, he took photos at the controls. See all seven photos:
[EF]


Click
---
Go to: Permanent Results
Go to: P#148 Route Page (Database)

March 23, 2020