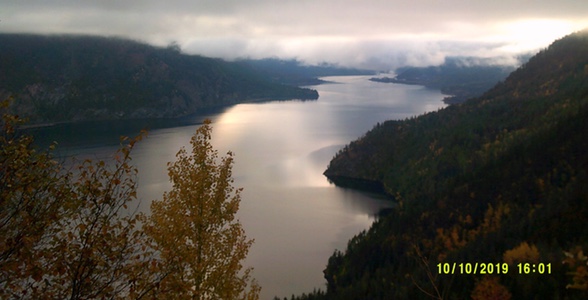 Squaam Bay Permanent
Permanent #47, 211 km
Ride date: October 14, 2019
by Bob Goodison
I lucked out on the weather for my October permanent. It was cool and damp all morning, but the rain had stopped before I started the ride, and eventually the sun came out. I had a nice tailwind from Barriere to Kamloops, but paid for it with a headwind from Kamloops to Sorrento.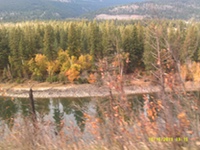 The route sheet needs some updating. The control in Barriere is now an Esso, not a Fas Gas. The Pritchard Store is not good as a control, unless one wants to buy bad beer, which is the only thing they seem to have a lot of. With the "new" highway, it is now slightly off-route. I think the control should be moved to the Tkumloops Petro Can/Tim Hortons at Hwy 5 and Shuswap Rd (about 138 km). This gives a better convenience store, and allows riders to choose how long they want to stay on the north side of the river. You could then cross back to highway 1 at LaFarge, Pritchard, or Chase, depending on your tolerance for hills, gravel, or highway noise on that particular day. Beautiful views, and only 3 traffic lights.
---
Go to: Bob's Photos (Flickr - 8 images)
Go to: Permanent Results
Go to: Event Page (Database)



October 16, 2019