Ken Bonner on Cover of American Randonneur
by EF
Our own superhero Ken Bonner is on the cover of RUSA's American Randonneur: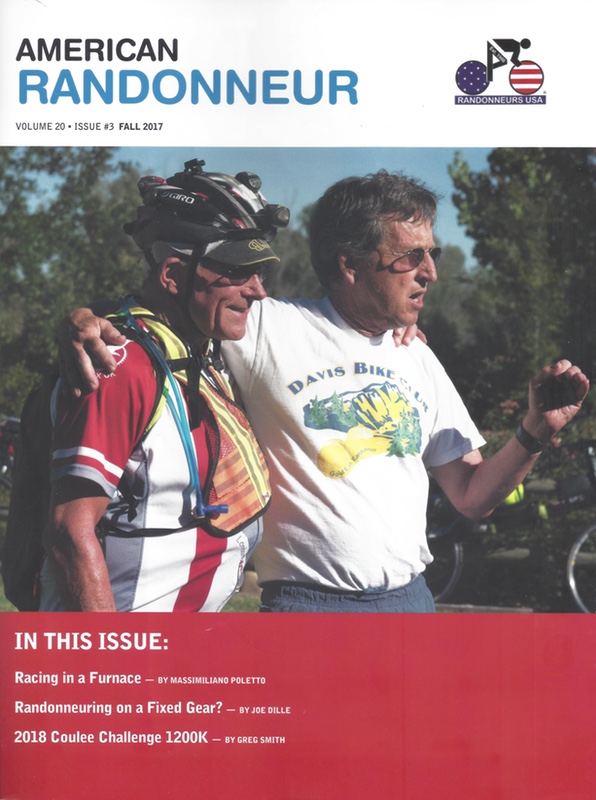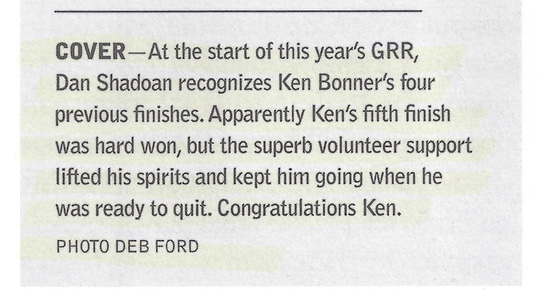 Thanks to American Randonneur Editor Janice Chernekoff for permission to reproduce the cover image on our site, and to Deb Ford for permission to use the photo. I've mentioned to many of you what a wonderful photo set Deb Ford took at GRR 1200. If you haven't seen them, you should have a look. Linked below.
---
Go to: RUSA Home
Go to: Deborah Ford's Gold Rush Randonnée 1200 Photos
September 26, 2017