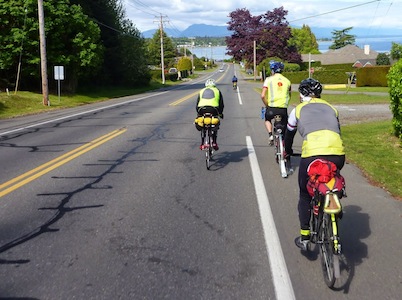 Highway to Hell 400 km
by Jim Runkel

3am start...awesome
Gorgeous weather...amazing
Riding together with a group consisting of 5 riders sometimes 6...unique...for this sport and distance.
5 flat tires among 3 of those riders through out the day...challenging...
See a facebook page, of one rider, who was lying on his couch at home...while we were standing on the side of the road fixing yet another flat....funny!
----
A fantastic 400 with a great group of riders on a beautiful spring day...would not have changed a thing.
---
Go to: Results
Go to: Photos (43 Images - Google +)

May 12, 2014