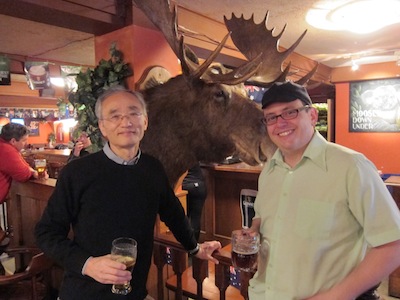 Shiro, Moose and Ben
2012 Spring Social
Eric Fergusson

Good food, good beer, good talkin' at Mooses Down Under in Vancouver.
Andy Reimer did a wonderful job as MC - there were awards, stats, skill testing questions and prizes.
Award highlights included the presentation of three 40,000 km pins. (Bob Boonstra, Jeff Mudrakoff and Nigel Press), a record number of BC-12 pins for year-round randonneuring and the Roger Street Award presented this year to the very deserving Ryan Golbeck.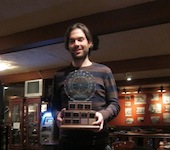 Ryan
Earlier in the day a few riders went for a casual ride to work up an appetite.
---
Go to: Spring Social Photo Gallery
March 11, 2012