Spring Islander 200 Preride Report
by Jim Runkel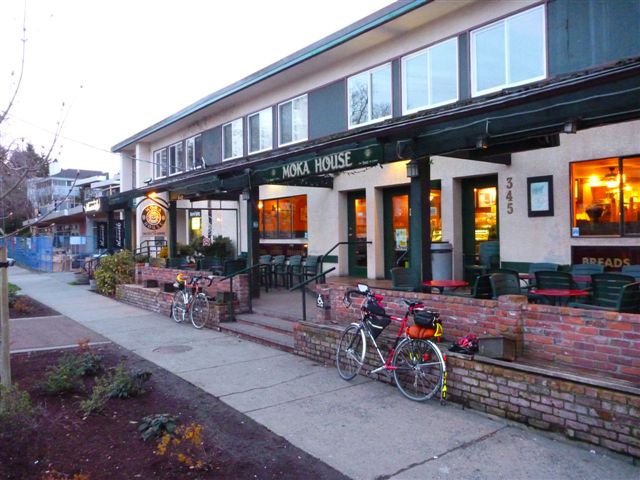 Photos: Jim Runkel
The ride will start at 7am, April 2nd, from Moka house in Cook Street Village
For our pre-ride, the day was cool but pleasant with the smell of spring and blossoms in the air.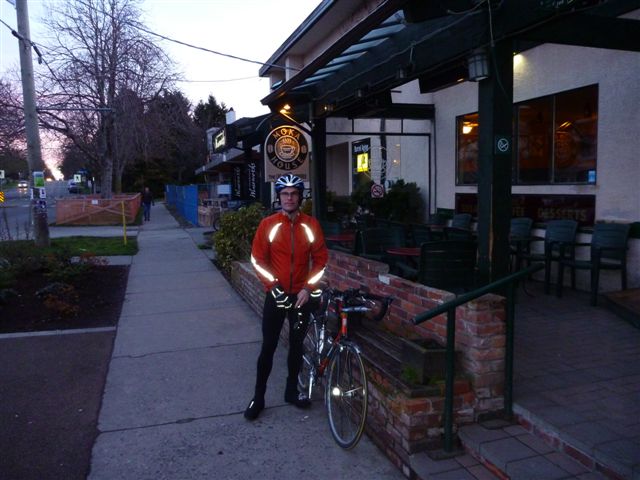 Philip and I started out at 7am, after enjoying a nice muffin and coffee at the Moka House.
This ride takes you through down town Victoria past some Iconic building and over the famous and doomed Blue Bridge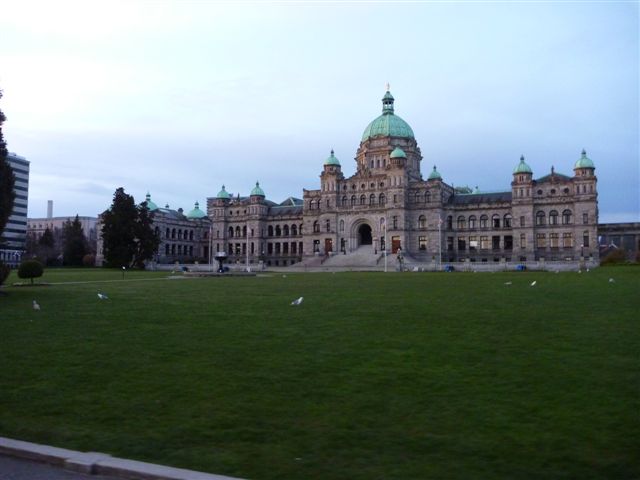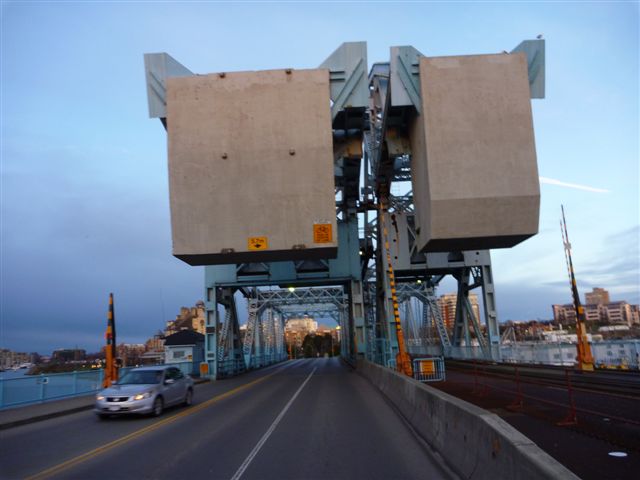 As soon as you cross the Blue Bridge, you join the Galloping Goose Regional Trail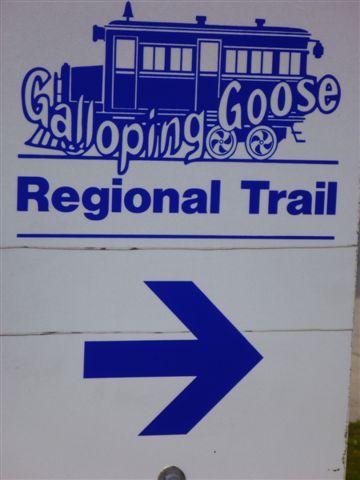 It is on this trail that you proceed out through Colwood, and onto Sooke. Back on the road you finally come to the first control at the Rock Beach Grill in Sea Otter Cover.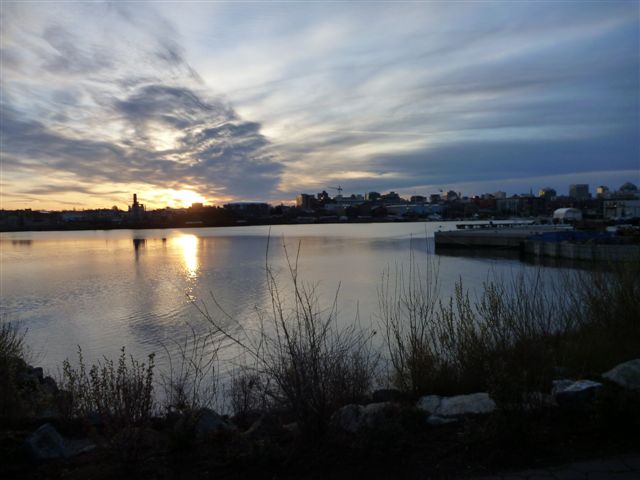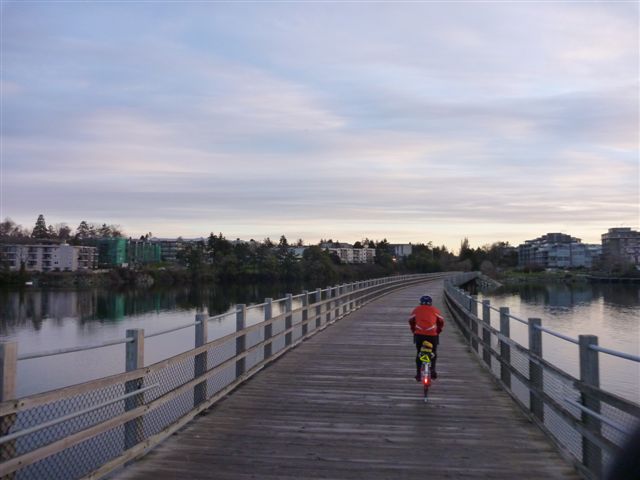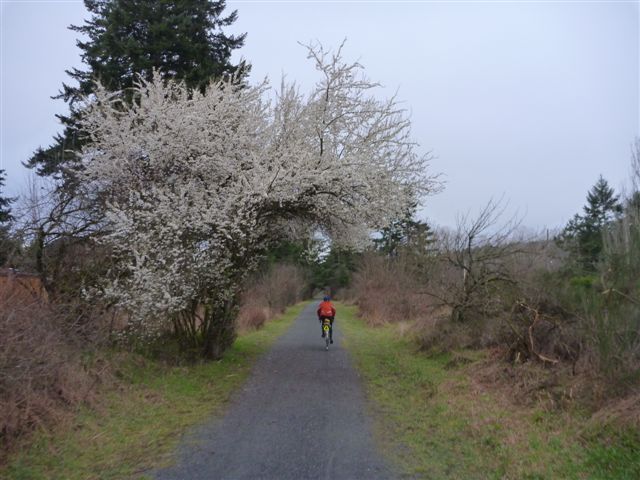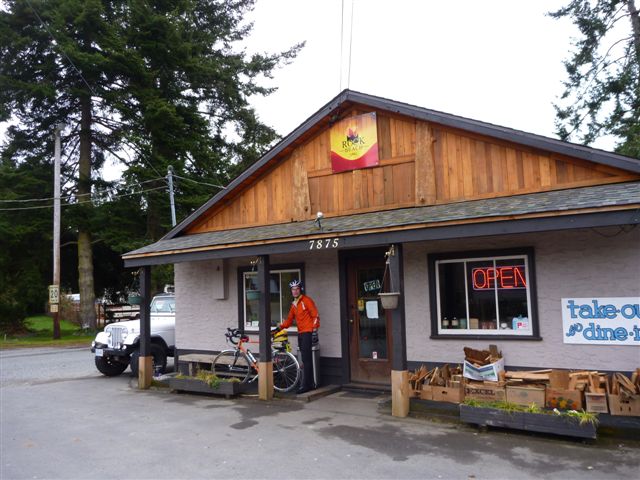 Although after Colwood, the GG trail becomes gravel, it is in really good condition. It is hard packed, and even though we have had lots of rain, there was no muddy sections or standing water. In fact, being slightly wet, there was no dust (we both run 23/25 x700 c tires with no issues on the GG). Please be aware of a few cautions as noted on the route sheet. At Rock Beach Grill, please chat with Karen, who has kindly agreed to sign your cards, and show your appreciation by having a coffee...or better yet one of their great breakfast options. Philip and I enjoyed scrambled eggs, toast and home fried potatoes for a reasonable price before moving on.
After the control make your way back to Sooke. This section of road is very narrow, with broken pavement near the edge...please be careful...and there tends to be lots of 4x4 trucks etc on the road. Passing through Sooke, you now rejoin the GG and head back into Victoria. At the Switch Bridge, take Lochside Trail and head up the Peninsula to Sidney. In Sidney find a suitable point to get your card signed. There are a number of Coffee shops and eating choices for lunch. For example Philip and I ate at the Red Brick Cafe (soup and salad with a V8), a quick left on Beacon, near the intersection of Fifth and Beacon. But other choice are available too.
The ride now takes you into picturesque North Saanich, then back around the Airport, through Central Saanich. Elk Lake is seen on your Rt. Mount Doug Parkway takes you under the shadow of the mountain and then you make your way through the Mount Doug Neighbourhood. The ride then proceeds through Queenswood to Cadboro Bay and onto Beach Drive past the most expensive neighbourhood in Victoria, the Uplands!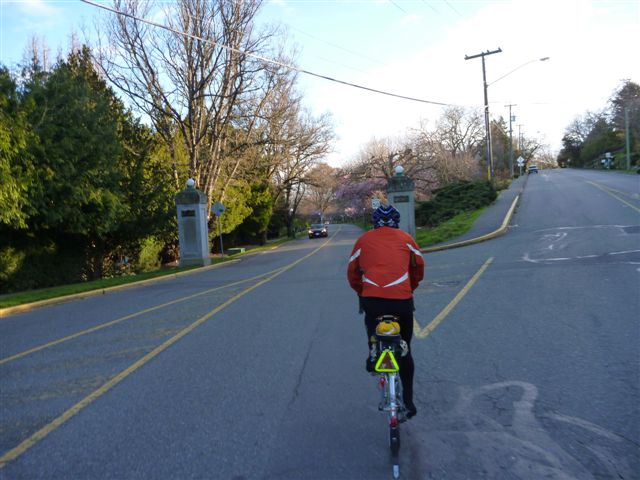 Finally after 200 +kms your ride ends with a repeat of Beacon Hill Park. For our pre-ride blossoms were out,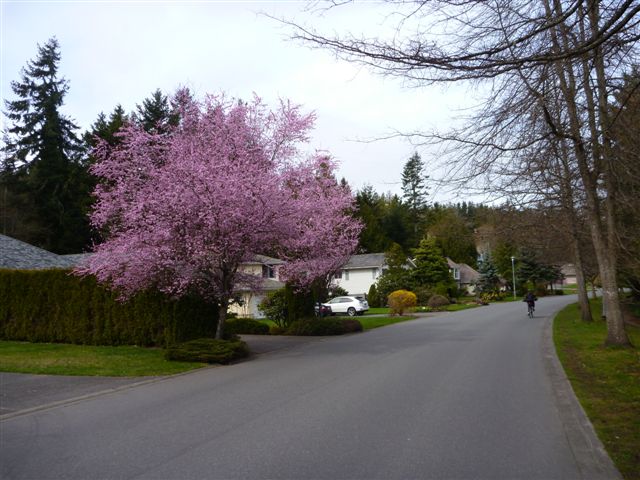 and the sun was shining...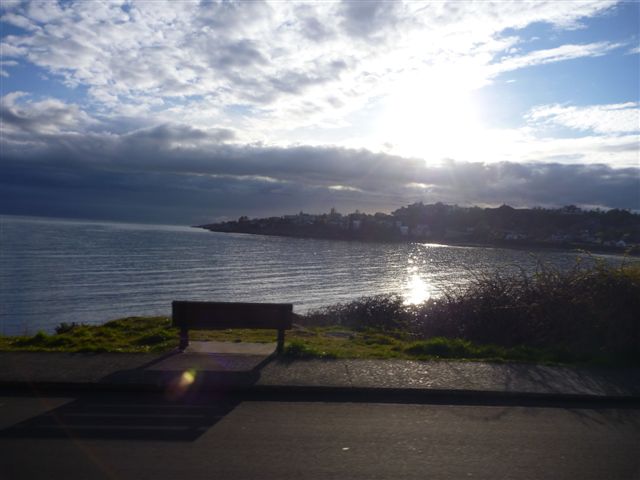 but come what may, the Spring Islander 200 kicks of the first official ACP brevet on Vancouver Island, Saturday, April 2nd
---

Go to: Spring Islander 200 Route
March 28, 2011