Rocky Mountain 1200
Jersey - 2004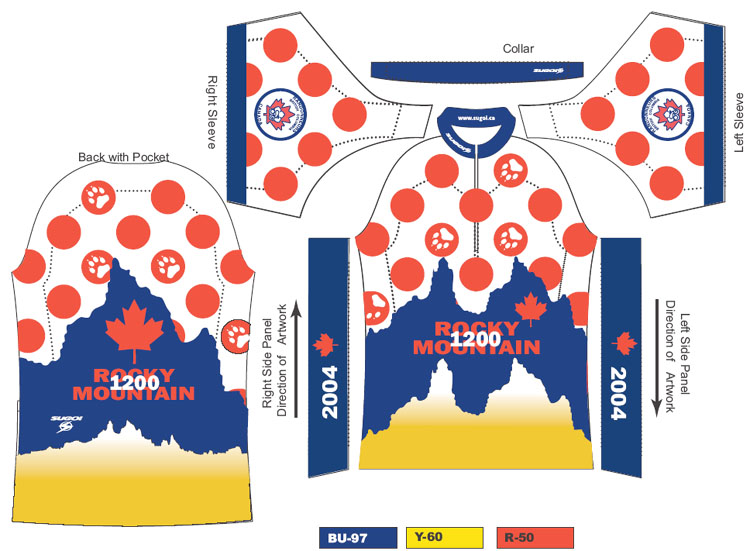 Design by Graham Clark.
The crags in blue are blow-ups of the profiles of 2 of the major climbs -
Sunwapta and Bow Summit. In gold across the back is the profile of the
entire route. The red polka dots reminiscent of the Tour climber's jersey
need no explanation... And the bear paw prints are a reminder of the wild
country that the ride passes through and a tribute to ursine encounters that
many riders have had along the route, including one described in an
outstanding story about the 2000 event by Hubertus Hohl.


The 2004 jersey in action
(John Hughes coming into the finish in Kamloops)
_