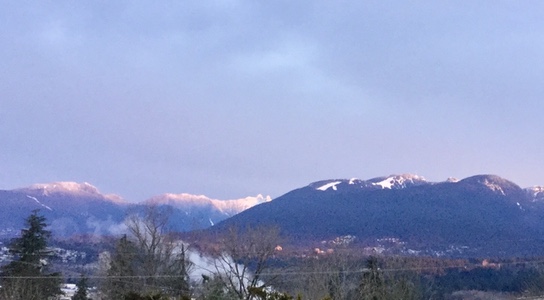 Dunbar to Derouche
Permanent #205, 200 km
Ride date: February 9, 2020
by Mike Hagen
That was a very nice ride. Dave and I started from my place and were on the course at 8:12. It was freezing, but roads were mostly dry; just a couple damp spots where my tires slipped a bit. By the time we left Vancouver, heading up the Lougheed to Deroche, it had warmed to 3 - 4 degrees, and was dry. No concerns about traction! It stayed mostly cloudy, a bit of spitting rain on the way back, but after Mission the sun came out and it was quite pleasant. Not much wind. The long stretch of highway was almost peaceful. We could find a groove and let the dopamines elevate. Balm for the soul. Only one flat, at the east side of the Pitt River Bridge, not far from the one we had on our last ride. I hope Dave doesn't make a habit of that.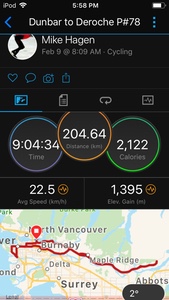 ---
Go to: Permanent Results
Go to: Permanent #78 Route Page (Database)
February 11, 2020