Anticipating PBP 2019
by E.W. (Wim) Kok

No doubt many of us are getting excited (again) about PBP 2019. I certainly am. Of course, the announcement that the start location was changed to the Vergerie Nationale in Rambouillet may have caused some concern about accommodation, transportation and the revised route. So be it and plan for it.

The latest news is that the revised route can now be accessed on https://www.openrunner.com/ using the code PBPACP2019. (Source: newsletter Dutch Randonneurs). With only 1217 km the distance is a marginally less than in previous editions.

Here is a summary of the stages, distances and elevation gains for the upcoming edition: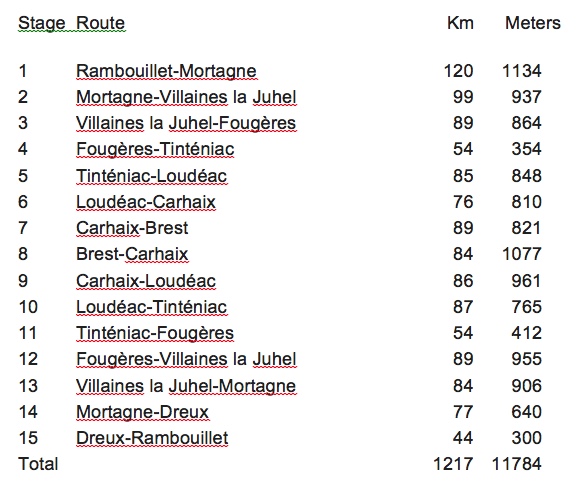 The other details can be found on:
http://www.randonneurs.bc.ca/pbp/misc-2019/pre-PBP-brochure_2019.pdf

See you on the road! And remember that if cycling a 200 km is a lot of fun, PBP is as least 6 times as much fun!! (Credit to Peter Noris -Florida Randonneurs 2002).
---
-:
December 4, 2018