2018 Victoria's Chilli 200: aka "The Shell Ride"
Ride date: March 10, 2018
by E.W. (Wim) Kok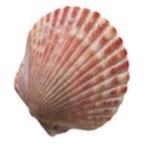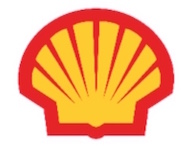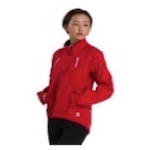 While residing in a winter region with temperatures far below zero and lots of snow (about 3.4 meters this past winter), it is obvious that the BC Peace would make a good place for a Chilli 200. The 'chilly' part of course fits perfectly. To ride a 200km outdoors in early March however is another story. That was out of the question, so I opted for the Chilli 200 in Victoria as an alternative for a few reasons. First, I rode this brevet in 2014, when it was indeed a chilly one with temperatures hovering between 0 and 4C all day, snow in the early morning in fields and on the road and periods of rain and drizzle for the remainder of the day. Second, it gave my wife and I a chance to enjoy our first spring of 2018, only to be repeated in May in our own environs. Finally, it would test my road fitness after the summer of 2017.
Not that I had sat still during the intervening period, after all I spent most of my winter speed skating on our 400m indoor track in Fort St. John. In addition, I never gave the bicycle any rest, because since October I spent close to 2000 km on the old-fashioned home trainer (rollers), of course going nowhere. This is part of building/maintaining a cyclist's body in the off-season, so that when the rubber hits the road, there will not be any surprises. Of course, the road offers more resistance and hills; there is wind: heads, tail or from the side, and last, but not least traffic, stop signs and traffic lights.
To beat boredom on the rollers – staring at blanks walls is anything but inspiring -- I watched YouTube videos on cycling training rides compiled by Garmin and others. What a difference this deviation makes. I chose mountain footage from the Alpes, the Pyrenees and other gems. Cycled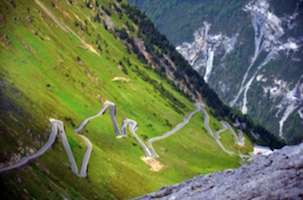 up the Aubisque, Mont Ventoux, Alpe d'Huez, Stelvio and other famous passes. Managed to make it to every summit, all in the comfort of the basement. How easy. In February I ran into someone, who had actually cycled up the Stelvio, that one in Italy with the sixty some hairpins. He noted that it was quite doable, just like the pros do it. I remarked that there was really no difference then between pros and us randos, other than that the pros ride a lot faster and that randos take a lot more time. He agreed.
Back to the Chilli 200, the weather forecast was good, except that the wind was to our disadvantage, whenever we cycled north. At 7am some 20 riders departed from Brynn and Mike's residence, most us wearing MEC outer shells to keep the heat in. Judging by the clothing and the upcoming controls, my mind began to play a shell game for the rest of the ride.
The group quickly stretched as the front riders were in it for a fast time. That was not my goal – not that I even could – after all it was the first ride of the season. Notwithstanding that after things settled in, I ended up cycling most the day with Josh. Out of the city along the West side of the Saanich Peninsula, around Land's End and back south via Highway 17. Just before the turn-off onto Quadra, my rear tire did not take kindly to a sharp rock and as a result deflated rather quickly. While Continental GP4000 is an excellent tire on the rollers due its low rolling resistance, it does not work that well on rougher surfaces with loose rocks. After a quick assessment of the 'victim', replacing it with a Schwalbe Durano was required. The first control was the Shell gas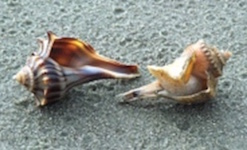 station on Falmouth (Km 66), which took little time to complete. After that north again on Hwy 17 with a bit more traffic this time. Not long after that we hit another Shell station (Km 84). We did stop for a sit-down lunch in the Cadboro Bay area. This was quickly followed by the third Shell station on Oak Bay (Km 113), which was the last of them. The route took us back along Cadboro Bay with shells of the other kind along the shoreline. We continued and after a while found ourselves back on Welch road, with some imaginary connection to 'whelk', another shell, but that long stretch of imagination likely is not shell proof. Nice try. I'll leave it that. By the time we hit Sidney (Km 156), it was obvious that we had run out-of-shells, not even an empty shell, because we had to figure out our own control. We were not shell-shocked. Somewhere we took a short break, only to discover that we had 15 fewer kilometers left to complete the brevet than I thought. Pleasant news. Back on the road. As the sun began to set, we did put on our shells to reduce heat loss. Finished in 11:05. In a nutshell, it was a fun ride, the first 200 km brevet of the season, and with it, the opportunity to pre-register for PBP 2019. I enjoyed it. Mike and Brynn, thanks for your hospitality and organizing this brevet.
---
Go to: Results (event page)


September 12, 2018