Victoria - November Social Ride
by Jim Runkel

It was a nice sunny day when a small group of the Island Randonneurs met for a social ride and meeting. Patrick came for a short chat at Timmies, before Philip, Lee, Dave, Lindsay and I set out.
We were also met by Lorraine along the chosen route. We took a nice scenic tour of the Saanich Peninsula, up Lochside to Mitchells Farm, over to Brentwood Bay, and back to my house via W. Saanich and Interurban (42km). Thanks to my lovely wife Brigitte, Philips wife Lorena, Dave, and myself (having excellent baking skills I made muffins!), we enjoyed a feast of goodies (mostly healthy), coffee and tea. It was great to chat with the group about the upcoming year. Thanks to Lee for stepping in to take the lead. We looked at the tentative schedule for next year, and those of us present, added our names to the volunteer list to help make next year a success on the Island. In the future, as Lee moves toward finalizing the schedule, Brigitte and I are happy to offer our house as meeting place for the Island Randonneur group. Anytime a group needs a place to work on plans, socialize etc., we will be happy to host. Hope to see you out on the bikes in the new year.
A few photos: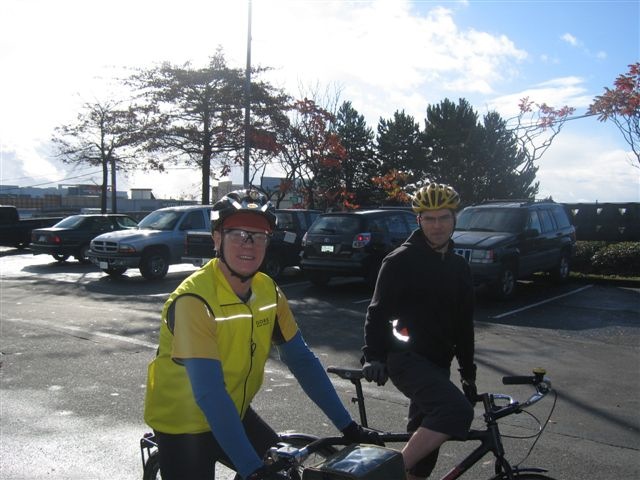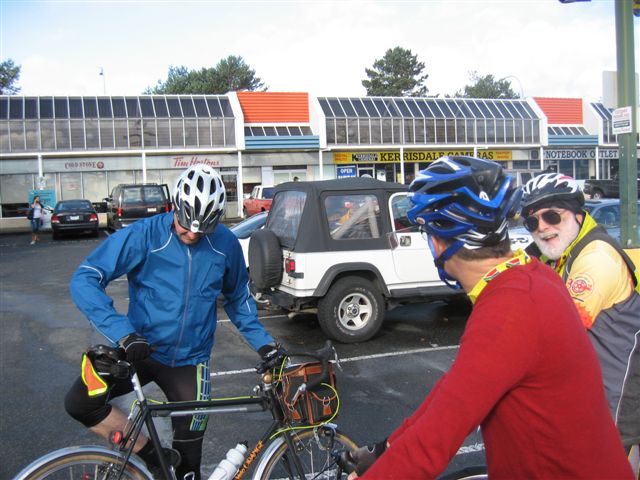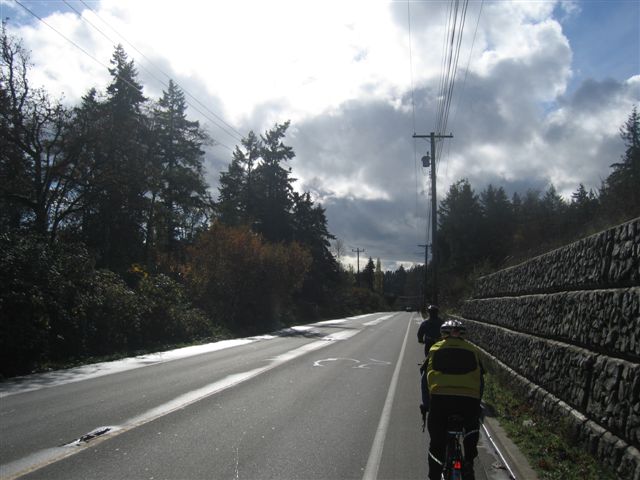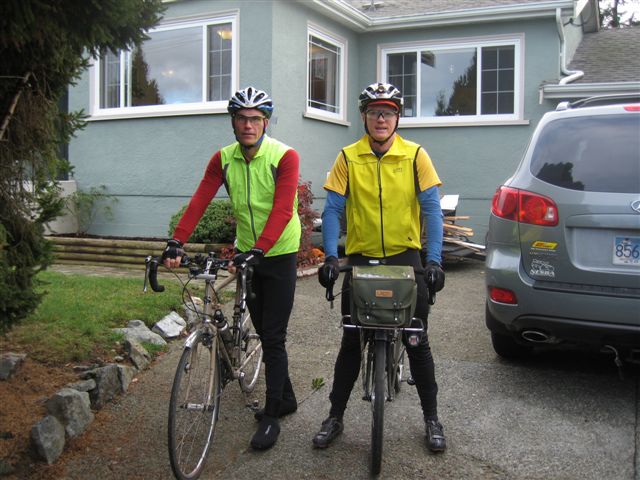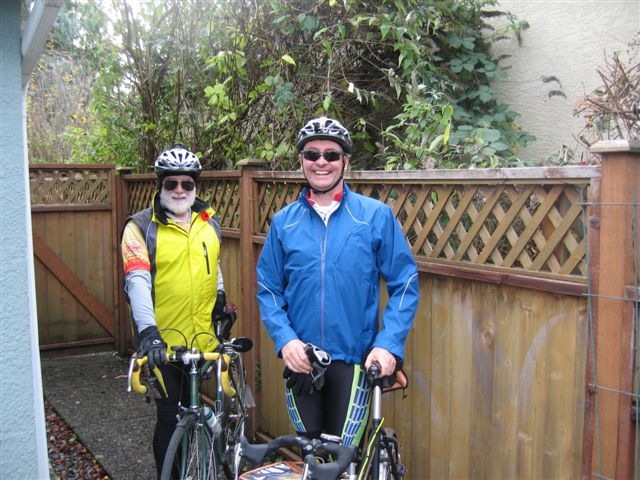 November 10, 2010