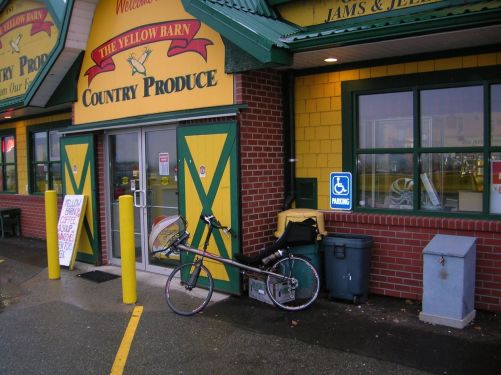 click to enlarge
(photos: Stuart)
Ocean Park Flatlander (Permanent 31)
by Stuart Wood
Hi Tracy
I managed to finish the ride on a very trying day.
There was lots of rain all day and a stiff head wind riding west on Sumas Prairie.
The temperature was barely above freezing east of Chilliwack and I had to stop to get feeling into my feet on a couple of occasions.
The check point in Chilliwack was good as the Leisure Centre shown on the attached photograph has lots of people who can sign the card.
The picture at Birchwood Dairy was taken at a low point after slogging my way through the wind and rain.
The one problem was the checkpoint at Huntingdon and Townline. I took a photograph to show I was there but there are no stores or anywhere to get a card signed.
A better check is at Aldergrove Duty Free Store at the 173km mark where the store or the Aldergrove Canada Customs are good places to get cards signed
Hopefully I will be blessed with better weather nexr ride.
I have scanned my card and attached the scan.
I will send it in the mail tomorrow.
Cheers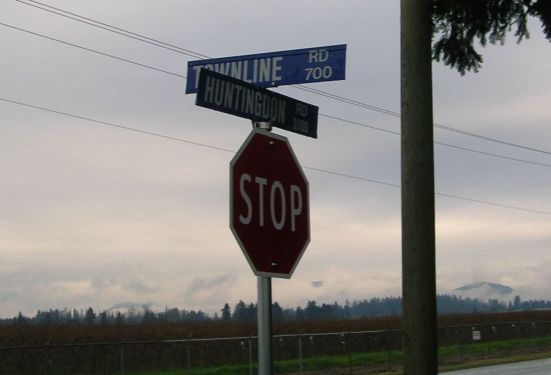 ---
Ride date: December 6, 2008
Go to: Route 31 (203 km)
Go to: Permanents results
December 7, 2008