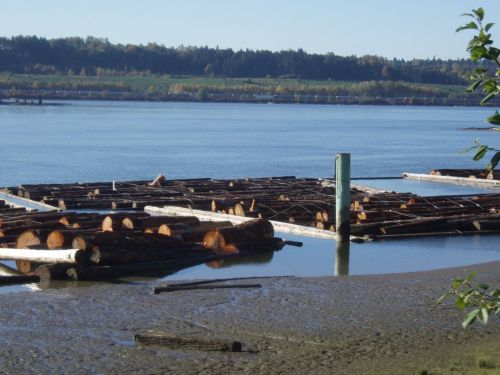 click to enlarge
(photos: Eric)
Sasquatch 200 - Report (Permanent 19)
by Eric Fergusson
This is a new route but on very familiar roads. The start/finish is in central Vancouver (Broadway & Granville). It's an out and back route with the turnaround at Harrison Mills (the Sasquatch Inn & Pub or the convenience store a little further along).
It was a perfect day for my ride. It was sunny and unseasonably warm with light easterly winds. I've ridden the roads countless times but never in the fall when the leaves are turning. Riding out there mid week was new for me also. There were more trucks, but everyone gave me plenty of room. The urban parts of the route were more congested than on Saturday and Sunday, but it was no big deal.
The ride was uneventful... except for the BOMB THREAT that shut down the Pitt River Bridge for 2 hours and 20 minutes that morning. I was able to weave up through the cars clogging the Mary Hill bypass all the way to police barricade on the approach to the bridge. All along the way people were out of their cars, sitting on the barriers or on their hoods working on their winter tans. At the front of the line I had a front row seat for police chit chat, the media debriefing, and the photo shoot with bomb squad sniffer dog "Sniper". In the end I was held up by only 50 minutes. A few photos below.
A group plans to ride this route again this Sunday (Oct 26), 8 a.m. start. Contact permanents coordinator Tracy Barill if you're interested. I might do it again too. I have a few refinements to suggest to Tracy, so the route may be slightly different than the one you find in the permanents section at the moment.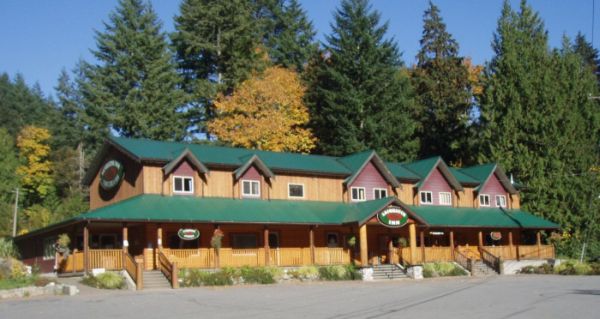 ---
Ride date: October 22, 2008
Go to: Route 19: Sasquatch 200 (202 km)
Go to: Permanents results
October 23, 2008
---